As Leader:
Wünschen
Erik Leuthäuser
MPS Records: 0211987MS1
second solo-album released by MPS Records – available here on May 4th, 2018!
You just have to say it, and in this case, it's no exaggeration: there has never been an album like "Wünschen" (Wishing). Something comparable? No way! The compelling strength of this cycle of songs lies in the unity of its contradictions, expressed in the subject matter and the choice of musical resources, as well as a lineup of players from different generations, continents, and musical concepts. This is an album as all-encompassing as life itself, and as colorful and unpredictable as a Coen brothers film.
Erik Leuthäuser is a young singer from Berlin. The various histories and origins of the songs on Leuthäuser's album tell a lot about the man himself. He reinterprets some of the songs, such as Friedrich Hollaender's "Wenn ich mir was wünschen dürfte" (If I could make a wish). Others are musical versions of poems and songs, as is the case with a piece from Dorothea "Dota" Kehr. We have jazz standards from Wayne Shorter and Duke Ellington supplemented with Leuthäuser's German texts. And then there are Erik Leuthäuser's own compositions. Some of the pieces on the album are familiar, having already been recorded at one time or another. Yet Leuthäuser's interpretations are by no means cover versions; rather he appropriates the pieces and makes them his own. When Erik sings these pieces, they sound as if they belong exclusively to Leuthäuser and his listeners. In the end, it doesn't really matter where the pieces came from or how Leuthäuser happened upon them; now they simply belong to him: "It's all very personal. I'm not concerned about the stylistics or a particular target audience. I have simply tied all my musical ideas together and created music out of them."
A major reason why this musical portrait is so multi-faceted lies in Leuthäuser's fellow musicians' ability to immerse themselves in the singer's musical language. World traveler Greg Cohen doesn't just play bass; as producer, he has also sympathetically supervises the album. Like Leuthäuser, Cohen is a superb storyteller. He has played with the likes of Tom Waits and John Zorn, and was in the Robert Altman film "Short Cuts". Likewise, guitarist Kurt Rosenwinkel and drummer Joey Baron are major players in the New York jazz scene. As second drummer, Earl Harvin carries the expressive understatement he was known for as a member of the Indie rock band Tindersticks into Leuthäuser's production. Austrian pianist Elias Stemeseder has already had success with the exceptional American drummer Jim Black, and Islandic guitarist Daniel Böðvarsson has been a close musical companion of Leuthäuser's since their school days together.
Amazon – Itunes – Apple Music – Spotify – Deezer – Tidal – Qobuz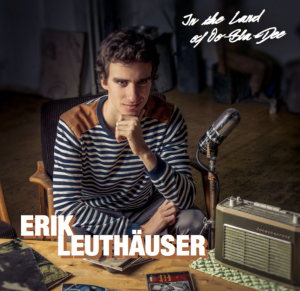 In the Land of Oo-Bla-Dee
Erik Leuthäuser
Mons Records: MR874582
Solo-debut-album released by Mons Records – available here since November 06th, 2015
With In the Land of Oo-Bla-Dee, Erik Leuthäuser really steps into uncharted territory. He moves through the realms of vocal jazz like a fresh breeze, with texts from the here and now, and a voice with tremendous potential!
Erik Leuthäuser betritt mit In the Land of Oo-Bla-Dee tatsächlich Neuland und fegt wie frischer Wind durch die Gefilde des vokalen Jazz – mit Texten aus dem Hier und Jetzt und einer Stimme, die ein gewaltiges Potential hat!
---
As Sideman:

Yesterday Still Lies Between The Floorboards
Arta Jēkabsone & Erik Leuthäuser
Unit Records: UTR4854
Two voices, nothing more. Songs in English and the universal language of music: Own compositions, soundscapes, improvised, electronic, harmonic, vuloptuous… In search of the inner selves of two young singers. Somewhere between New York, Berlin, Latvia and Finland. Nothing distracts from the beauty of two voices that really have something to say! Inspired by musicians like Meredith Monk, Jenny Hval or Nils Frahm. Arta Jēkabsone and Erik Leuthäuser created a musical duo-concept that deals with the opposites "light" and "darkness" from every angle possible. Their debut-album "Yesterday Still Lies Between The Floorboards" will be released by Unit Records on October 5th, 2018. Both singers met at the world renowned and prestigious Shure Montreux Jazz Voice Competition 2016 placing 1st and 2nd and decided to continue working together: And now here they are!
available here!
Amazon – Itunes – Spotify – CeDe – jpc

Home Sweet Home – Lieder vom Kommen, Gehen und Bleiben
Wortart Ensemble
Unit Records: UTR4825
Tenor-vocalist on "Home Sweet Home – Lieder vom Kommen, Gehen und Bleiben" (released by Unit Records on May 18th, 2018) by Wortart Ensemble (modern German poetry set to music by four voices a capella)
available here!
Amazon – Itunes – Spotify – CeDe – jpc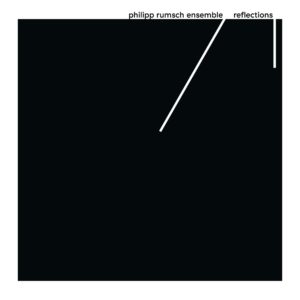 Reflections
Philipp Rumsch Ensemble
Denovali Records: DEN291
Lead-singer on "Reflections" (released by Denovali Records on March 1st, 2018) by Philipp Rumsch Ensemble, lead by Leipzig based pianist/composer Philipp Rumsch
available here!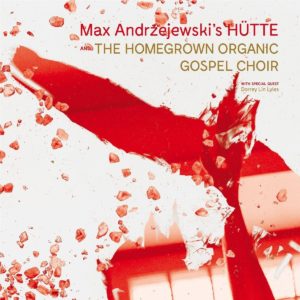 Hütte & the Homegrown Organic Gospel Choir
Max Andrzejewski
WhyPlayJazz: RS034
Choir-vocalist on studio-record "Hütte & the Homegrown Organic Gospel Choir" (released by WhyPlayJazz on April 07th, 2017) by drummer/composer Max Andrzejewski
available here!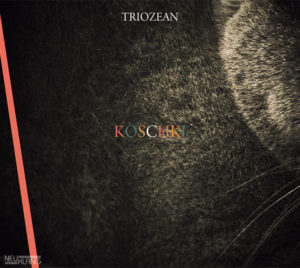 Koschki
Triozean
Neuklang: NCD4126
Guest-vocalist on studio-record "Koschki" (released by Neuklang on February 02nd, 2016) by band Triozean lead by russian pianist Olga Nowikowa
available here!
Amazon – Itunes – Musicload – Qobuz – Spotify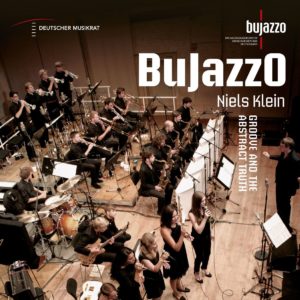 BuJazzO Volume 13 | "Groove and the Abstract Truth"
BuJazzO
Double Moon Records: DMCHR71175
Vocalist of BuJazzO vocal ensemble (2014-2016) on album production "Groove and the Abstract Truth" (released by Double Moon Records) conducted by Niels Klein
available here!
Amazon – challengerecords –  Spotify
---
Compilations/Samplers: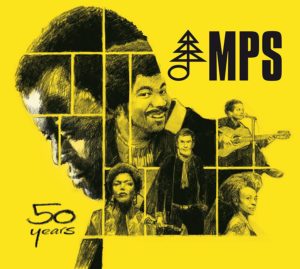 50 years
MPS
MPS Records: 0213525MS1
Compilation/Sampler by MPS Records – available here since August 31st, 2018!
"50 years MPS" presents an overview of what MPS has to offer in terms of outstanding old and new recordings and is also intended to encourage people to delve further into the depths of the catalogue in order to discover the entire diversity and uniqueness of the works collected here.
Variety, courage and quality: These characteristics accompany MPS as Germany's first jazz label since its foundation by Hans Georg Brunner-Schwer.
Today the catalogue contains almost 500 titles and combines recordings by countless jazz greats such as Oscar Peterson, George Duke, the Singers Unlimited, Monty Alexander, Baden Powell, the brothers Rolf and Joachim Kühn, Joe Pass, Bill Evans, Albert Mangelsdorff, Dexter Gordon, Friedrich Gulda, Volker Kriegel, Stéphane Grappelli, Dave Pike, Dizzy Gillespie to name but a few.
Since the MPS catalogue found a new home at Edel in 2014, history has been updated in two ways. On the one hand, the immeasurable treasures of the label's back catalogue are made available again step by step. This takes place both in the form of the digital availability of all albums on all platforms and through the re-issues of selected albums on vinyl and CD in the highest fidelity.
Parallel to this, MPS opens another chapter of new releases after a break of 30 years. The wide stylistic spectrum already includes recordings by Rolf Kühn, China Moses, Lisa Bassenge, Django Deluxe, Hamilton de Holanda, Mari Boine, Malia, Erik Leuthäuser, Malakoff Kowalski and Nicola Conte.
Amazon – Itunes – Apple Music – Tidal